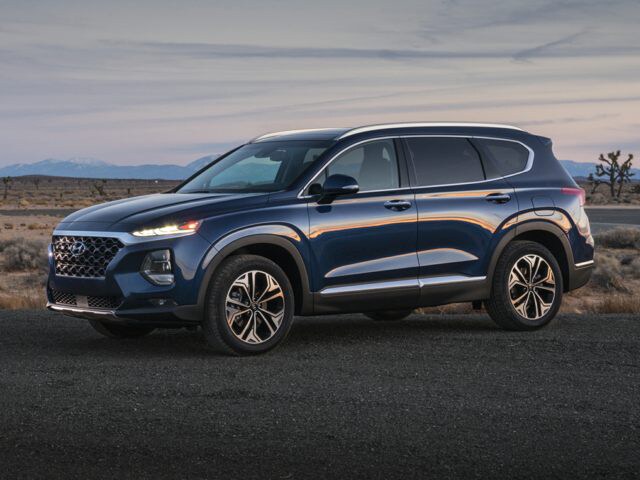 Drivers can search through all sorts of different SUVs in the Hyundai lineup, and our dealership carries a range of offers and options for these new vehicles. That variety means more research into which model is best for you and your budget, but we look to help our customers with rundowns of these new Hyundai SUVs near Cleveland as well as comparisons between them. Below, you can compare the new Hyundai Santa Fe and the new Hyundai Tucson!
Which New Hyundai SUV is Right for You?
Both the new Hyundai Tucson and Hyundai Santa Fe are two-row SUVs comfortably fitting five passengers, but there are some differences in their design. The Hyundai Tucson is great for Cleveland drivers because it has a tighter turning radius and a more compact exterior, but it has less room for passengers and a lesser max cargo capacity than the larger Hyundai Santa Fe. The Hyundai Santa Fe offers more horsepower and capability, too, but both these new Hyundai models excel in snow.
It's easy to find value in either of these new Hyundai SUVs, but the Hyundai Tucson does start at a more affordable price. The new Hyundai Santa Fe does come standard with more features than the Tucson, and the Santa Fe has some technologies, like a rear-seat occupant warning, not available in the Hyundai Tucson. Both these new Hyundai SUVs offer Cleveland drivers a range of driver-assist technologies and smartphone connectivity, not to mention heated seats in both rows!
Compare the Hyundai Tucson and Hyundai Santa Fe Near Cleveland
It's impossible to make a wrong decision when choosing between a Hyundai Tucson and Hyundai Santa Fe, but we're here to help so that you get the model that's the right fit for you. Please contact our Hyundai dealer near Cleveland if you have any questions about our new SUVs or cars for sale!
?